Fighting the battle against health care fraud: CEO vigilance can help ensure better care for all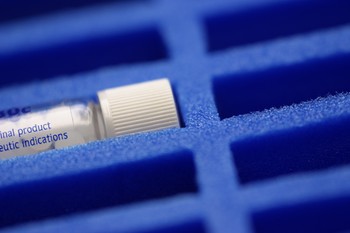 Health care fraud is a dangerous and expensive crime. The national cost tops $85 billion a year and is a burden borne by all of us--employers, workers and tax payers--in the form of higher health insurance premiums, out-of-pocket costs and tax dollars. Moreover, every dollar stolen by a con artist is a dollar not available for emergency services, life-saving treatments, drugs, medical research and other vital health care services.
Fraud is not only a crime. It also is a major danger to the health and safety of consumers and undermines the public trust in the medical community.
As business leaders, we must aggressively advance fraud awareness and prevention efforts within our own companies and, as responsible corporate citizens, with the broader public and the communities we serve.
Fraud takes on many forms, but the menace of health care fraud is exemplified in the most egregious way by the so-called "Rent-a-Patient" scam that has received widespread media attention.
This scheme allegedly involved paid recruiters who enlisted "patients" to travel to southern California surgical centers and undergo unnecessary and sometimes risky invasive surgery. In return, providers participating in the scam allegedly promised them cash payments and submitted millions of dollars in fraudulent and grossly inflated bogus insurance claims. It is believed to be the first major scam in which clinics and surgeons paid healthy patients to undergo such procedures.
While virtually every insurer in the country has been affected by the wide-spread scam, members of the Blue Cross and Blue Shield Association decided to take aggressive action. In March, 12 Blue Plans filed a $30 million civil suit in response.
Can the actions of business, government and individuals really make a difference? According to a study by Taxpayers Against Fraud, they can. The group found that every dollar invested by the government in False Claims Act investigations and prosecutions returns $13 to the American people. The report, compiled by the Economic and Social Research Institute, showed that from 1999 to 2003, the government spent $409.6 million to recover $5.21 billion in Medicare-related fraud settlements and judgments.
[ILLUSTRATION OMITTED]
What can CEOs do about health care fraud? We can provide leadership by taking a stand and setting examples. It is crucial to show our stakeholders and employees, as well as those who might be contemplating fraud, that we take this seriously.
We can encourage employees to act responsibly, including checking to make sure they are only being billed for the services they received. We can help educate the work force about the signs of health care fraud by sharing informative materials from health plans. We can ensure we are kept up to date on the health care antifraud activities. For example, at the Blue Cross and Blue Shield Association, the officer who oversees our national antifraud office reports directly to me. Forming partnerships with like-minded organizations and groups to create broad-reaching efforts and initiatives is another effective means to fighting fraud.
At BCBSA (and at the 40 Blue Cross and Blue Shield companies across the country), we believe that national coordination and information-sharing are effective keys to fighting fraud. More than 500 Blues investigators have pooled resources and are collaborating with local, regional and national law enforcement agencies investigating health care fraud every day.
These relationships are having an impact: The "Rent-a-Patient" lawsuit is a by-product of our recently established BCBSA Antifraud Strike Force, a team of seasoned Blues investigators from around the country who collaborate with the FBI and other law enforcement agencies.
While our efforts are helping, fraud remains a major threat to our health care system. We must continue to work together to ensure that our limited resources are invested in quality care rather than ending up in the bank accounts of criminals.
Scott P. Serota is president and CEO of the Blue Cross and Blue Shield Association, based in Chicago.